Beautiful Trails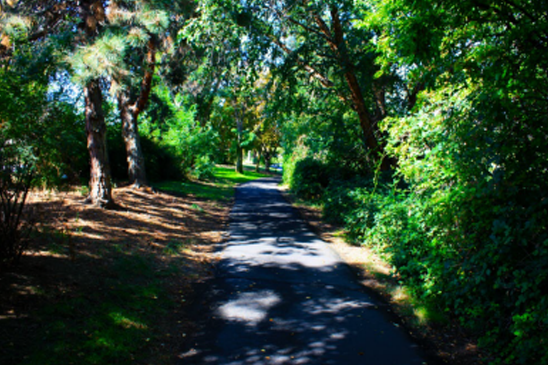 The Lewiston Levee Parkway Trail, part of the Clearwater and Snake River National Recreation Trail, starts at the entrance to the day-use area in Hells Gate State Park in Lewiston and descends the Snake River on the Idaho side, then turns and runs up the Clearwater River on the levee to Locomotive Park.
More about the Levee Parkway Trails
It crosses on the Memorial Bridge to Clearwater Park and ascends the north shore for 3.6 miles to end at Goose Pasture. Along this scenic route, you will find interpretive plaques describing the historic journey of Lewis and Clark as they traveled through the area on their way to the Pacific coast.
The trail is longer and has more attractions than its neighbor, the Greenbelt Trail across the river in Washington. There are good facilities and access points all along the trail to the state park, a marina, a boat ramp, the Kiwanis Park, the Lewis and Clark Interpretive Center, the Clearwater Landing Interpretive Center, Locomotive Park, and Clearwater Park.